GretaCooks
Life is short. Eat well.
That's me, a decade ago.
In 2013, I decided to teach myself how to bake. Seriously bake. I started with French pastry, because it's what I love. About that time, I started writing a food blog called GretaCooks on WordPress where I documented my cooking adventures, complete with instructional step-by-step images. Recently, I transferred that blog over here to Substack.
Little did I know back then that in 2020 I would be living off grid on a small farm baking so much food from scratch! The skills I learned have really come in handy.
If you're interested in seeing what's cooking in the off grid kitchen, subscribe to GretaCooks on Substack.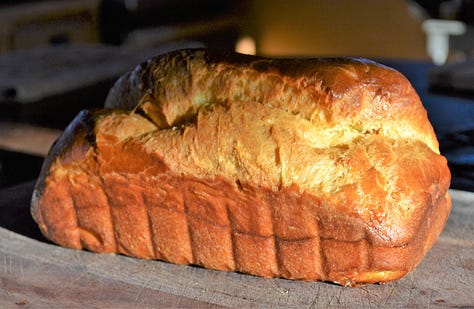 I'll still be making some fancy pastries from time to time, but I'm shifting to focus on important basics like various breads and pastas, along with ideas about what to do with all those pumpkins, potatoes and squash you've stored up… Useful ideas for times when supplies aren't plentiful.
Join me now and let's make some Italian Bread!